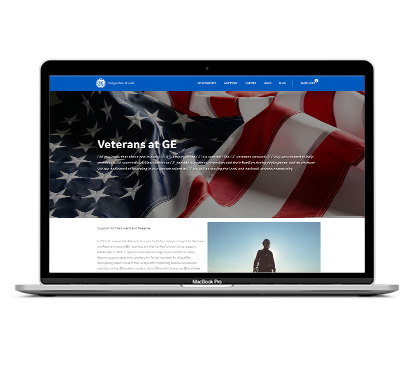 Veterans at GE
Did you know that about one in every 13 U.S. employees at GE is a veteran?
The GE Veterans Network (GEVN) was created to help veterans build successful civilian careers at GE, provide support to reservists and their families during deployment, and much more.
We are dedicated to investing in our veteran talent at GE as well as serving the local and national veteran community.
GE is deeply committed to hiring and supporting military veterans. Their skills, experience, and work ethic are unmatched–and essential to our future success as a digital industrial company.
Learn more about our veteran hiring efforts or search jobs using your MOC.